Imagine having no one around, but being surrounded by endless horizons. You listen closely, the city noises have gone, and all you can hear is the essence of nature. You finally have time; time to sit and reflect, time to take in the beauty of the bush…time to escape. This is what Mount Katrien is all about.
Less than an hours drive from Windhoek, at the very top of Mount Katrien, is a luxury villa showcasing 360 degree views of the Khomas Hochland Mountains that will transport you to a world of serenity, peace and tranquility.  The Villa sleeps between 2 and 10 people (2 double bedrooms + 1 loft area with 6 mattresses). It is perfect for a couples getaway, a family weekend or an intimate party.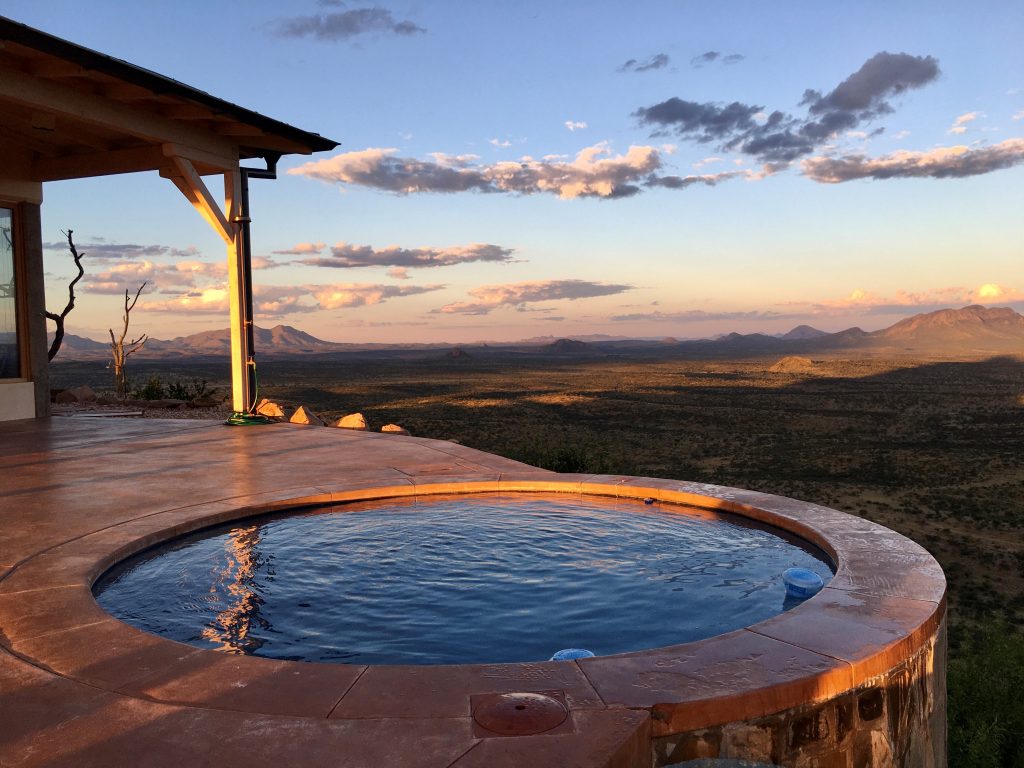 A perfect relief for those hot, Namibian summer days. Not to mention the 3 outside showers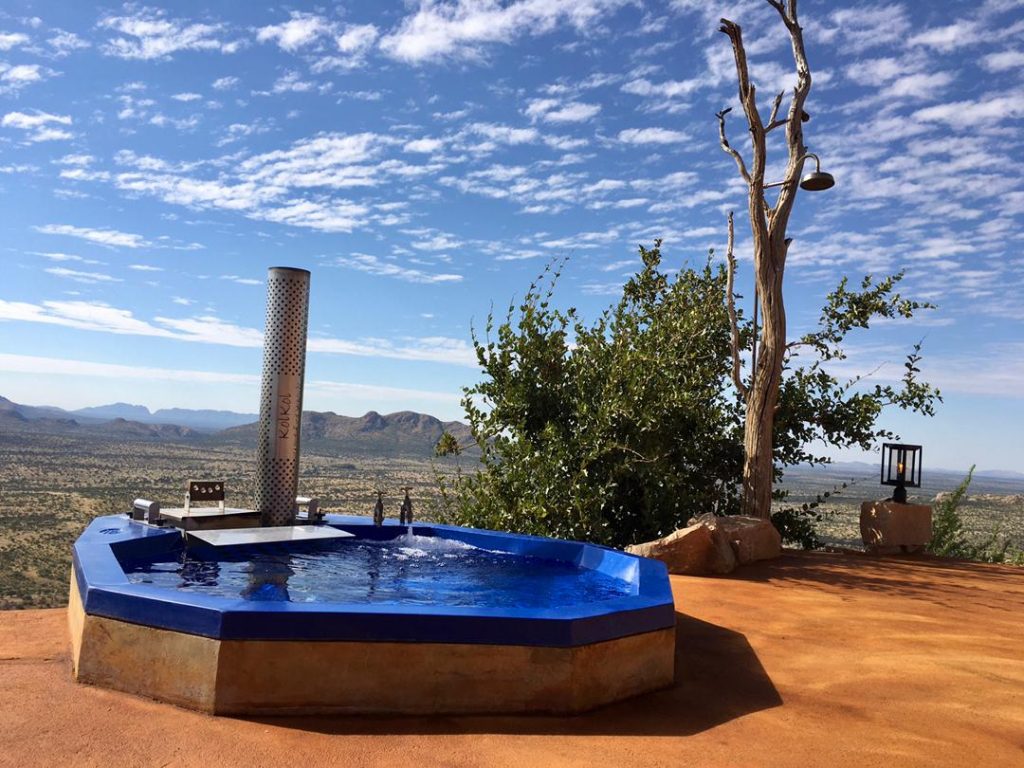 Summer or winter, the hot tub is always a treat. You can also enjoy sitting by the open fire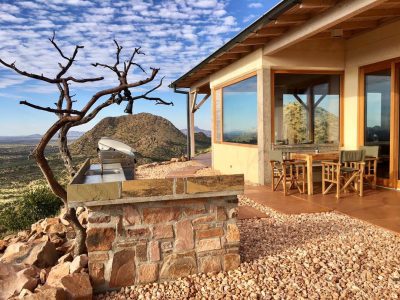 No Namibian location is complete without a braai (barbeque) area. There are both gas and wood grills outside (firewood is included with your booking)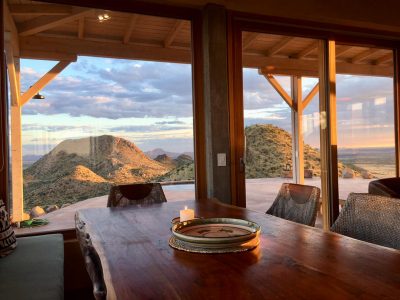 Triple glazed wooden windows from Europe help to keep the villa cool in the summer and warm and cozy in the winter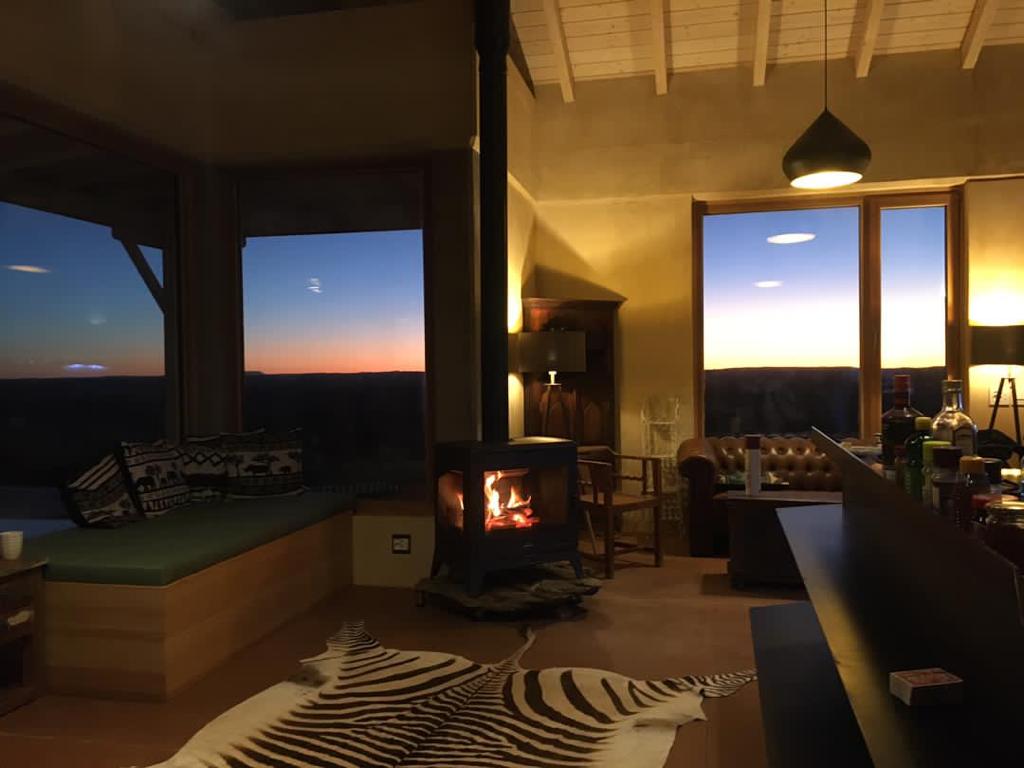 Two wood indoor fireplaces add ambience and warmth to the interior. One in the main living area and the other between the main bathroom and bedroom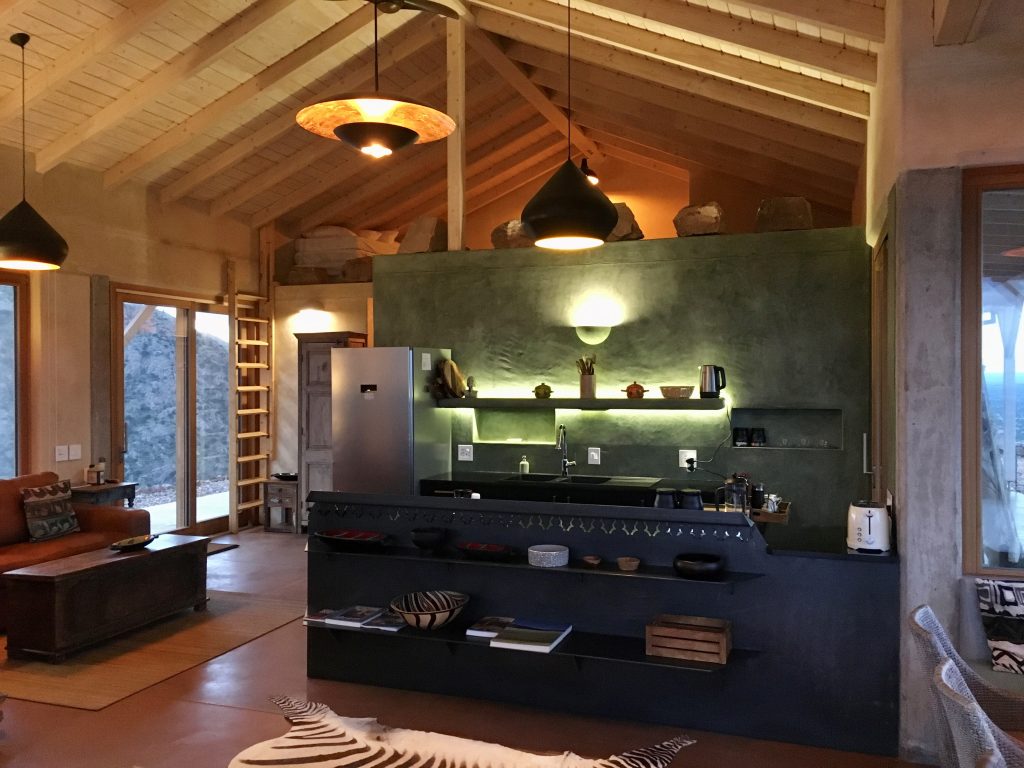 Mount Katrien is self-catering with a fully fitted kitchen. If you don't feel like cooking, you can arrange meals to be delivered on request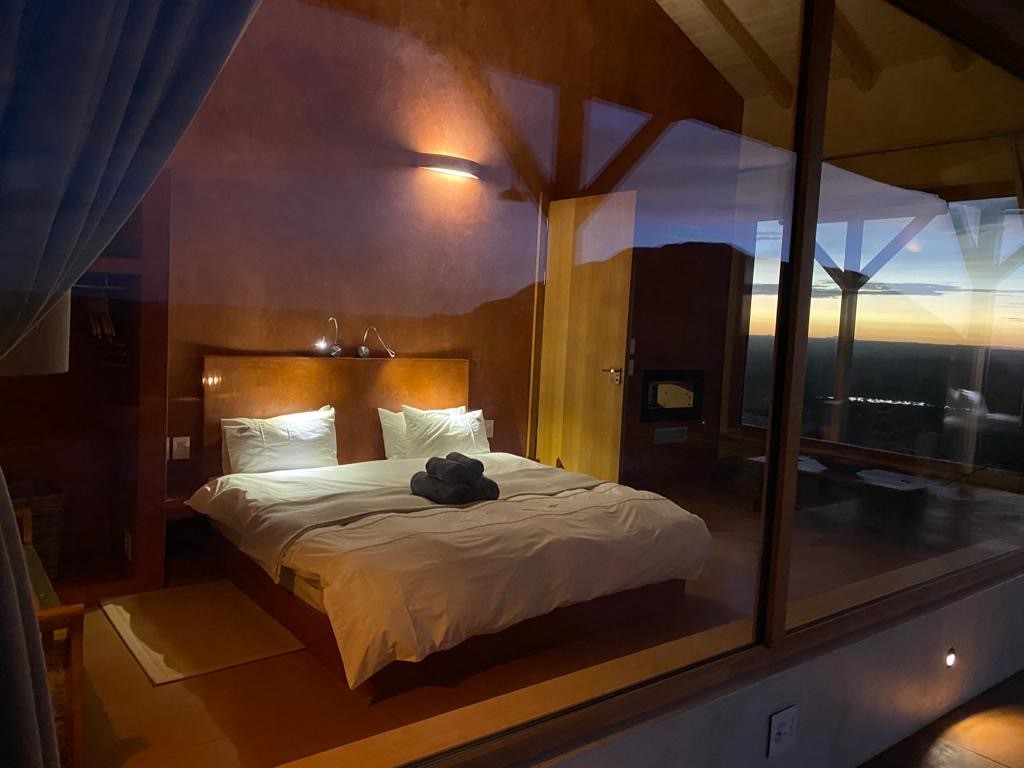 Two double bedrooms, each offering spectacular views, with the main bedroom showcasing 180 degree views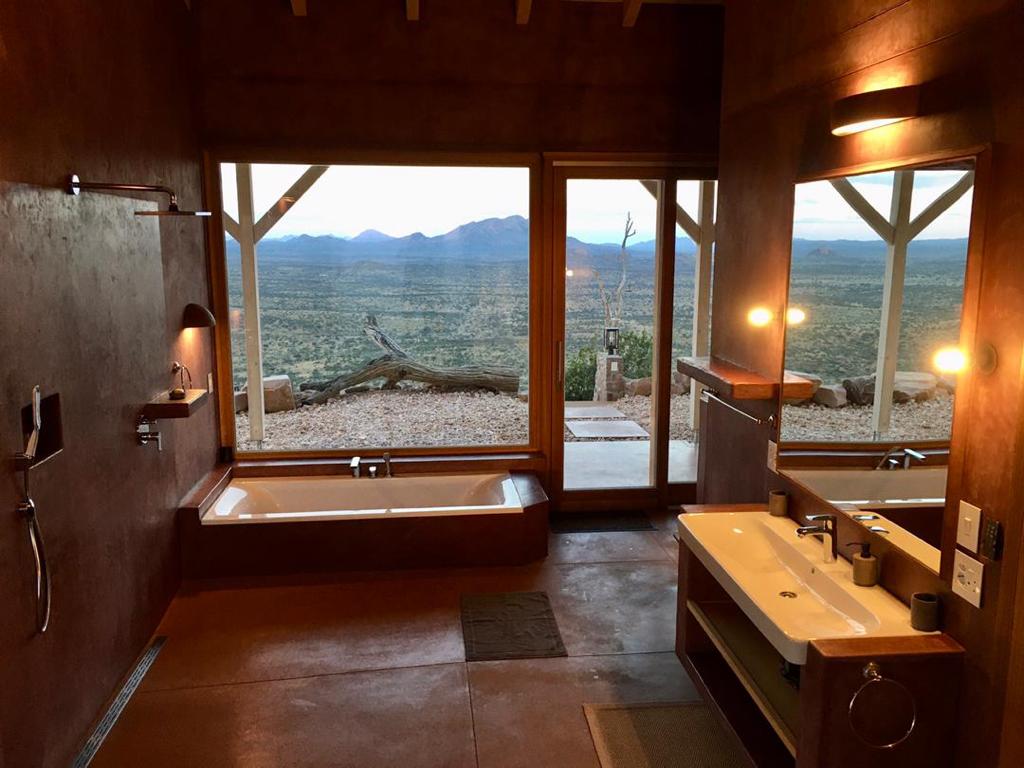 The main bedroom has a full ensuite bathroom, while the second bedroom has an ensuite shower and a guest toilet in the hall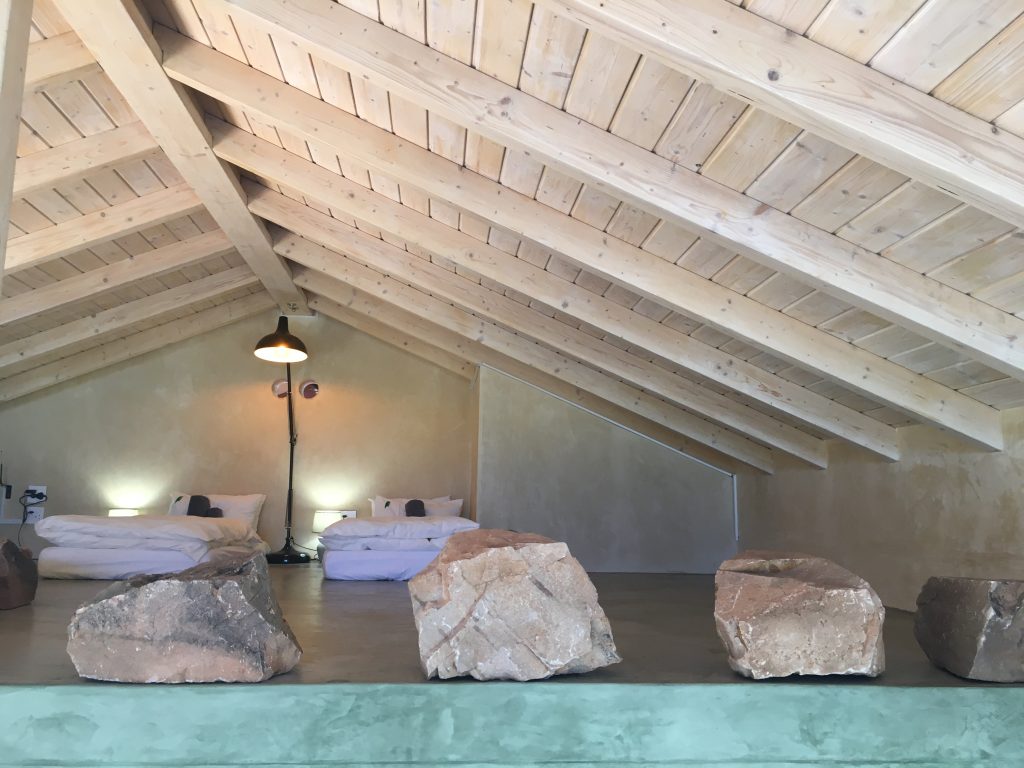 Mount Katrien can cater for up to 10 people, with a loft area sleeping up to 6 people on high quality mattresses
For general questions about Mount Katrien and dates that are not available on the booking calendar, please email us at info@mountkatrien.com
PLEASE TAKE NOTE: A minimum of 2 nights per booking is required to secure a reservation at Mount Katrien.
Single Night Accommodation is only allowed in the event that the requested date is the only date still available.
*Orange means that a booking is pending, white means available and red means the booking has been fully approved.
*NB please note when there are multiple days available we will only allow a minimum booking of two days.
PLEASE NOTE: If bookings are made but other dates not available on the calendar are requested in the question section, we will have to cancel the initial booking. For queries, please email us directly at info@mountkatrien.com
When driving to Mount Katrien, please be sure to follow these directions and NOT drive via the navigation system.
Coming from Windhoek, drive via the C26 in the direction of Naukluft Gamsberg. From the roadblock (close to university), you drive approximately 30km (passing HARIS) where you will find the first crossing. There, you turn LEFT, remaining on the C26. You will drive past farms Melrose and Prospect (to your left). Around 8km after farm Prospect you will see our entrance gate for farm Brigadoon on the left. Right opposite us is farm Hoffnungsfeld.
After entering our gate, it is another 5km to the main Brigadoon Lodge. We look forward to meeting you there.